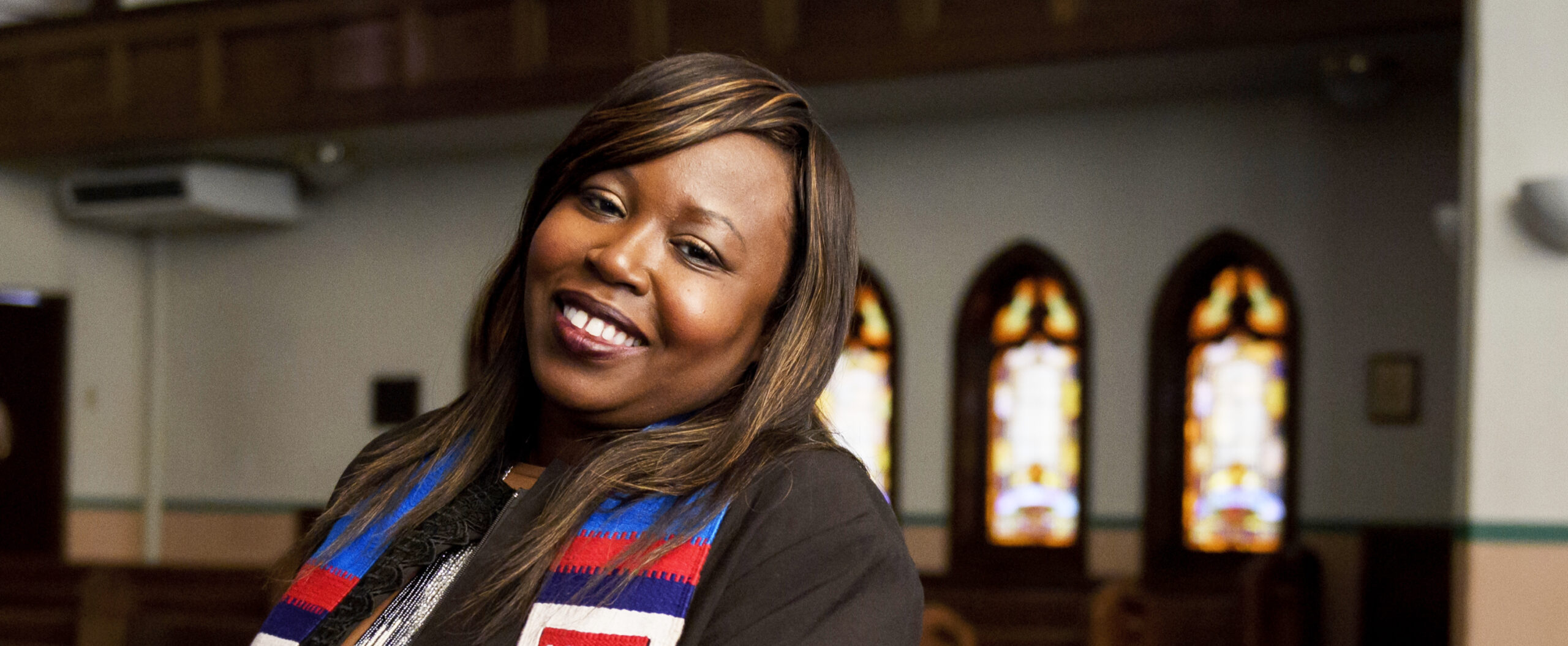 Cherisna Jean-Marie is the Founder and CEO of The Co-Conspirator Institute.  A nonprofit organization committed to the work of racial justice and the work of building beloved communities. A Haitian-American born and raised in Newark, NJ to the parents of Joseph (deceased) and Grace Jean-Marie. In 2001 she graduated with a Bachelor of Arts degree in Public Communications from Kean University in Union, NJ.  In 2010, Rev. Jean-Marie completed her Master of Divinity at Vanderbilt Divinity School. During commencement, she was awarded the coveted Florence Conwell Prize for outstanding preaching. 
In 2012 she was ordained into the Christian ministry by the Christian Church (Disciples of Christ) at New Covenant Christian Church in Nashville, TN. She completed her Chaplaincy work in Atlanta, GA in 2014 offering up the ministry of pastoral care and counseling to a diverse community of all walks of life and faith traditions.  She has served in many different roles in and out of the church including Pastor, Chaplain, Dean of Chapel, Director, and now a Social Entrepreneur.   She is a co-contributor for the African-American lectionary, 3 book projects entitled, "These Sistas Can Say It", Partner Prayers for Advent 2014 and Prepare: An Advent Devotional 2019 with the Bethany Fellows Group (Disciples of Christ). She sits on the Board of Directors at Tennessee Immigrant & Refugee Rights Coalition (TIRRC) and completed her term in 2019 as the Vice President of the Fellowship of Black Disciples Clergywomen, an alumnus of New Leadership Council (NLC), and Bethany Fellow (Disciples of Christ) Alumni.   Above all Rev. Jean-Marie is a faith leader, anti-racist activist, and community organizer who loves God and has dedicated her life to building the Kingdom of God on earth.
Turning Grief into Purpose: Our Story
Christopher Aldy Morand
4/8/1999 -12/9/2019
The Co-Conspirator Institute was founded in honor of Christopher Aldy Morand, my nephew who was murdered in 2019 due to gun violence. His absence will forever be deeply felt in my family. In my last conversation with Chris, he shared he was about to enroll in the military because he was ready to serve this country. I was so proud of his decision and am heartbroken that his future was stolen from us. The root of gun violence that is plaguing our communities is white supremacy and the inequities it has engendered for centuries. According to the Journal of the American Medical Association, gun violence is a leading cause of death among children in the US and Black Families and communities are disproportionately impacted. Our country needs change now! Like Christopher I feel called to serve this country too. My passion is to work towards a better tomorrow and take steps towards a Beloved Community through The Co-Conspirator Institute.
The falling petal is in honor of all our loved ones we've lost due to gun violence.